More:
We carry every style and will work with you to design every detail!
Have a question?
We'd be happy to help!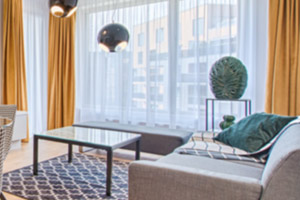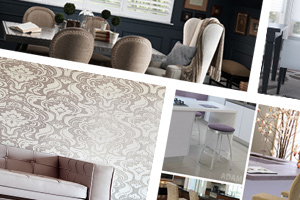 Complete Your Fashion Statement – Consider Wood & Faux Wood Blinds
Looking to modify your blinds to complete the new and improved look that you're going for? Maybe you are looking to upgrade your aluminum blinds to wood blinds or faux wood blinds?
Those of us who've ever invested in blinds before understand that this is one adjustment which can transform a room and complete the decorative theme you've been envisioning. It's incredible what a difference a small upgrade to your blinds can make in a home.
About Our Wood Blind and Faux Wood Blind Selection
Both our wood and faux wood blinds have cordless lift options available which are fantastic for households with children or pets.
Blind Advantage offers a large selection of colours.  Wood and Faux woods blinds are available in different shades from white to black  and stains from clear to ebony.  Choose from styles from textured & bamboo to smooth or distressed.
You can add a punch of colour and style to an otherwise standard blind by replacing the typical strings that run vertically down your blind with beautiful fabric tapes that match or enhance the rest of your furnishings.
The Inside Scoop on Our Faux Wood Blinds
It's hard not to love the gorgeous look of wood blinds. However, if you live in a humid area or if your home is often full of the chaos of children or pets, you might be looking for a more durable option that will give you the same feeling that wood blinds do.
Our faux wood blinds offer the same aesthetic benefits that real wood blinds do but, being made from a synthetic material, they also offer you easier maintenance and care.
Because of their moisture-resistant nature, you won't have to worry about the following when you choose faux wooden blinds:
No Warping
No Cracking
No Splitting
You'll benefit from this choice most by placing them in the following areas of your home:
Bathroom
Kitchen
Kids play areas
Find more information on our brand-name, functional and stylish faux wood blinds now.