More:
We carry every style and will work with you to design every detail!
Have a question?
We'd be happy to help!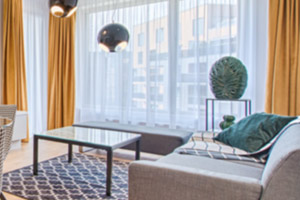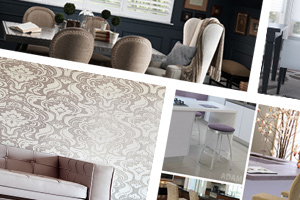 Motorized Window Treatments
Wouldn't it be great if you could operate your window coverings with power? Well, we're here to help you do that.
Imagine having the ability to control your blinds or shades from the other side of the world through the touch of a button. Yes, you can go on vacation and operate your window coverings from afar! With the ability to connect remotely, you are able to adjust your shades through your mobile device or tablet.
Revolutionize Your Lifestyle
Whether for increased security, ease of use, or for the satisfaction of knowing that your home contains cutting edge technology, our motorized window coverings are designed to impress. We sell top quality motorized window coverings from suppliers like: Hunter Douglas, Shade-O-Matic, Eclipse Shutters & SOL-R.
Our customers with mobility issues absolutely love the ease of use that come with motorized window coverings. We want you to be as comfortable in your home as possible, and it should come with no surprise that motorized window coverings make life easier. They are an ergonomic choice for those hard to reach windows like skylights, palladium windows, arches etc. Not only are motorized window coverings convenient and stylish, they're also a very safe alternative to cords making them safe in homes with children and pets.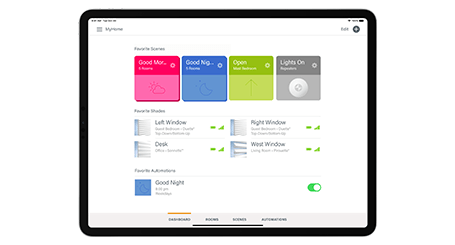 How Do They Operate?
Keep the lighting in your home balanced and comfortable with ease by:
* Setting your shades on a timer
* Having your shades operate on a set schedule
* Connecting the window treatments to your home automation system
* Using a handheld remote or wireless wall switch to make the adjustments needed
* Operating your shades through the Hunter Douglas App or Shade-O-Matic App online.
* Integrate with sophisticated whole-home automation systems such as Control4, Crestron and many more.
* Using your voice, activate your shades by speaking to Amazon Alexa, Apple HomeKit, Google Assistant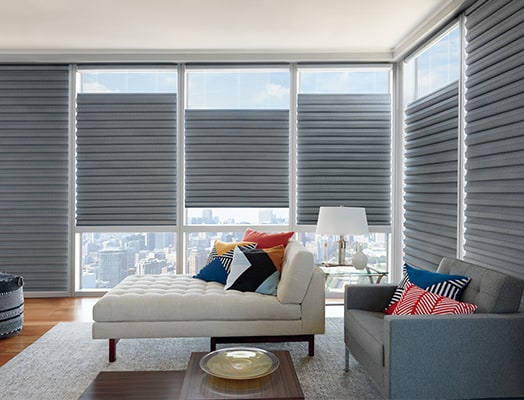 What Are My Options?
Blinds & Shades:
You have many options when it to comes to motorization. We go through an in-depth consultation with each and every one of our customers to make the most thorough recommendations based on a multitude of factors. We're here to help simplify your options and recommend the appropriate style of motorization to suit your needs. Motorized window coverings are available with battery power, plug in and hard wire.
Hard-wire is a popular choice in motorized blinds especially those looking to integrate into their home automation system; however battery power is attractive to those who want to avoid wiring. For easy installation, operation and maintenance, most PowerView systems by Hunter Douglas are battery-powered, and can include an environmentally friendly Rechargeable Battery Wand. Plug-in is another option, all that is needed is a typical outlet; this is great because it will avoid you changing batteries. Ease of use is one of the many highlights of having motorized blinds. We go through an in-depth consultation with each and every one of our customers to make the most thorough recommendations based on a multitude of factors.
The newest innovation in the Motorized Category by Hunter Douglas is the new SoftTouch™ Motorization by Hunter Douglas. It's a battery-powered system that is controlled with a wand attached to the shade. To operate you gently pull down on the wand to lower shades and push up to raise them. The click-and-walk-away functionality makes operating your shades easy! Because SoftTouch Motorization is cord-free they prove to be an excellent choice for child and pet safety since there are no cords. An added feature is the ability to set a favorite shade position.
---
Shutters:
We're absolutely thrilled to announce that Eclipse Shutters are now available with Power!
The UltraPower system is a self-contained, battery-powered, louver rotation system. UltraPower offers the option to hand tilt or remotely tilt the louvers without affecting the system or warranty. Simply move the louvers by hand to any position or use the remote. The coupler system results in a smooth operation of sections with the push of a button. This unique feature allows the use of one motor to power one or two louver sections.
Key Features:
* Manually operate the louvers at any time (no need to disengage the motors)
* Available with Standard Shutters, French Doors & By-Pass Track Systems
* Available with all louver sizes, with or without divider rails, front-tilt bar or gear system
* Available with all four-sided frame types (excluding mounting strip)
* Pre-loaded 12 V battery wand & 3 channel remote
Not so tech-savvy? Not to worry!
At Blind Advantage we go through an in-depth consultation with our customers, asking the appropriate questions and making the appropriate recommendations. We will help you make the perfect choice for your motorized window coverings.
We're Certified by Hunter Douglas
In 1985, when our family-run business began, we decided we always wanted to be up on training and make sure that we always had the most up to date products available on the market. When Hunter Douglas introduced their new motorized blinds available to hook into home automation or run with a computer, we knew that we had to be one of the first in the area to supply this. That is why we decided to invest in Hunter Douglas's certification process. Having completed their intensive program, Blind Advantage is currently leading the window covering industry within the GTA, being one of the only dealers who are certified motorization specialists. A lot has changed since then and we've been on top of it all every step of the way.