More:
We carry every style and will work with you to design every detail!
Have a question?
We'd be happy to help!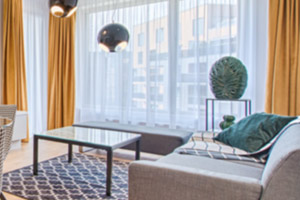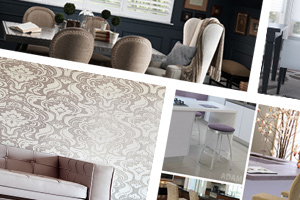 California, Vinyl & Wood Shutters
Eclipse Vinyl Shutters
Eclipse Vinyl Shutters offer precise light control, energy efficiency and UV protection.
If your windows face south, east or west, you probably want to control the heat and protect your furnishings and floors from UV rays. The Eclipse vinyl interior window shutters will be the practical choice with their fantastic insulating features, keeping your home cool in the summer and warmer in the winter. This feature will save you money on your heating and cooling costs. Backed by a 25-year warranty the Eclipse vinyl shutter will not chip, warp, discolour or peel. Unlike wood shutters, the Eclipse Vinyl Shutter is maintenance-free. The vinyl shutter can be easily cleaned. Simply dampen a soft cloth with water and wipe! We can't forget to mention that these lovely shutters are also Green Guard Certified.
Fit to perfection, we will walk you through your choices to design a shutter perfectly suited to your needs. Available in 2 finishes, matte or semi-gloss, a few colours, 3 louver sizes and multiple frame choices, the Eclipse vinyl products are always a favourite for California Shutters.
Choose from a patented Clearview rear tilt connector, allowing you to have a seamless view through or traditional tilt bar in the centre, side or back of your shutters.
MaxxMar Wood Shutter Tilia Wood
Like finely crafted wood furniture, the natural beauty of Tilia wood interior window shutters will add richness and warmth to your home. Custom crafted with premium quality hardwood and state of the art technology, these shutters have a superb lustrous finish, superior structure integrity and excellent durability. These beautifully crafted shutters are available in popular shades of white and deep rich stains. Tilia wood shutters will add a touch of timeless elegance to any decor. They come in 3 louver sizes 2 ½", 3 ½", & 4 ½".
These shutters are Environmentally Green and do not emit and any VOC gases (Volatile Organic Compounds) or formaldehyde into the environment. Tilia Wood Shutters has also been certified by Green Guard.
Cashmere Wood Shutter
The Cashmere Wood Shutter from Maxxmar is also finely crafted and backed by a Limited Lifetime Warranty. Both the Tilia and Cashmere come with the "Surca" Locking system that is revolutionary for the wood shutter, eliminating magnets. The Cashmere Wood Shutter is available in 2 shades of white and 2 shades of wood stains. Choose from a wide variety of frames to suit your window trim style. You can rest assured knowing that these shutters will not off gas and are Green Guard Certified.
The MaxxMar wood interior window shutters come with the tilt bar is hidden in the back or with tilt bar or front and center. With their innovative control system there are no more staples keeping the tilt bars connected to the louvers.
Highlight your home with Shutters
The classic look of interior window shutters will transform ordinary windows into an exceptionally attractive highlight of your home. No matter what your style is, contemporary to traditional, shutters can be the perfect window treatment for you. All of these products are manufactured in Ontario which is very important to us. We are dedicated to your unwavering satisfaction and will happily work with you to create custom shutter solutions for your home.