More:
We carry every style and will work with you to design every detail!
Have a question?
We'd be happy to help!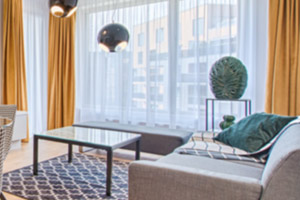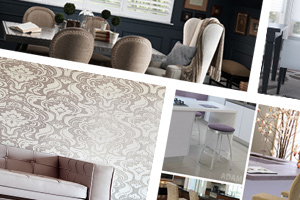 Drapery with Flare and Distinction
Blind Advantage specializes in creating custom drapery, from full drapery treatments to side panels, and valances. We will help guide and design a look that is just right for your style with our quality drapery. With the right scale, design and the perfect fabric.. Draperies can really complete your look. Functional drapery can complete your needs by working hard to block or dim the light, sound, heat and cold. Whether formal or casual, full length draperies and valances add to style any room.
Traditionally, windows were treated to three types of curtains: sash curtain (to filter the light), a draw curtain (to block out light), and an over drapery (which was purely decorative and is now just called a drapery). In very formal rooms with fairly high ceilings a lot of people would do full draperies with valances or cornice boxes above. This is still a popular choice in today's formal and elegant décor.
A more modern choice in today's décor would be decorative side panels. Decorative side panels are not as heavy looking as full drapery. It is a popular choice as it will help keep the cost down yet still add a punch of colour or create softness to your space.
Valances come in all different designs, from mock roman style, balloon to a sleek flat valance on a contemporary drapery rod. You can see that the variations are practically endless.
We have a incredibly large selection of fabric books in our collection which we narrow down and bring to each drapery appointment . Our workroom is fantastic; being in business for over 20 years the quality of workmanship is never overseen. Carrying a multitude of fabrics from suppliers like Joanne Fabrics, Unique Fine Fabrics, Alendel, alongside many others, you are sure to find what you are looking for. From Pinch Pleat to Goblet Pleat there are many pleat styles to design your drapery.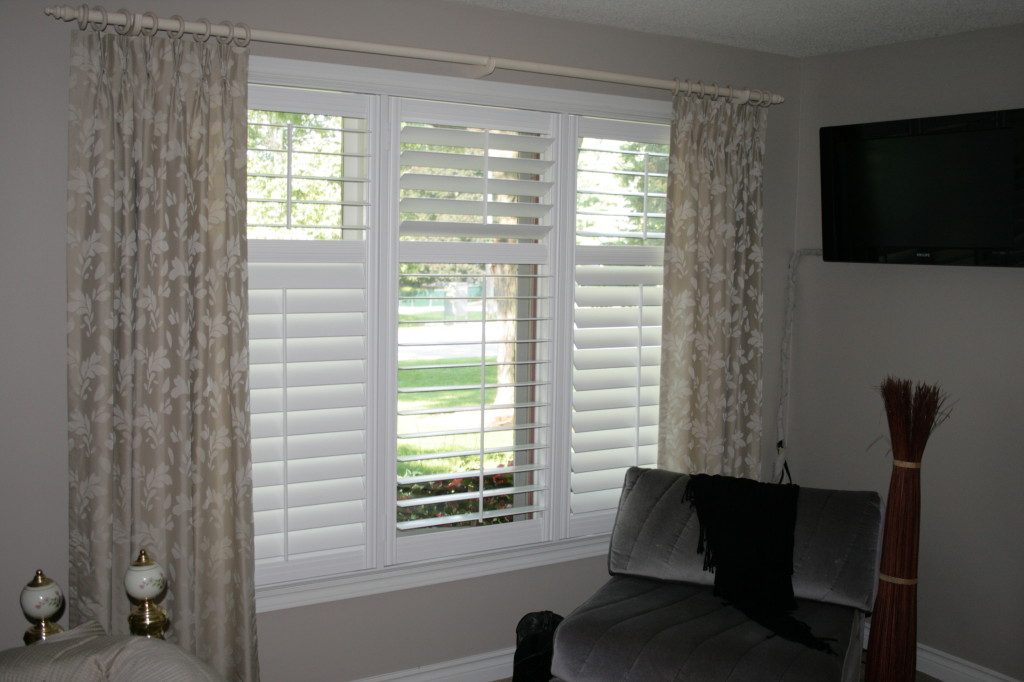 Hardware and Finishes
Choose from different hardware and finishes. Our metal rod collections are fantastic and come in a variety of finishes such as black, pewter, nickel, chrome, copper etc. Choose from our urban collection which ranges from a classic to contemporary look, including our brilliance collection that lets you add a little "bling" with jeweled finials or hanging crystals. Priced right with exceptional quality… This hardware collection is sure to wow you!
Drapes, Blinds and Attentive Customer Service
You'll find our staff to be extremely helpful in the custom design process as they listen to your vision and steer you in the direction of making it a reality with custom drapery. Although clients say our quality is hard to beat, our personable customer service is what has made our family-run business so successful through the years. Working with top quality seamstresses we are able to complete your desired look.
Let us wow you, call us today for your in-home consultation!