More:
We carry every style and will work with you to design every detail!
Have a question?
We'd be happy to help!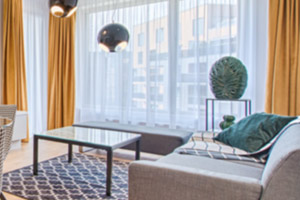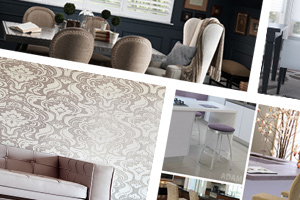 Commercial Blinds for a Comfortable, Safe and Productive Building
At Blind Advantage we specialize in providing solutions for commercial applications. With an array of products for commercial settings, our trained and certified staff will help guide you in choosing the right covering for your space. We work directly with commercial owners but also partner with architects, designers and contractors. Our expertise ensures that the products chosen go beyond merely meeting building and fire code specifications, and actually improve the buildings functions.
Energy Efficiency & Light Control
Depending on your needs, we will advise you on window covering options to control light, block heat and conserve energy. Appropriate window shades can actually pay for themselves in as little as 3 years. Simply by managing light and heat, shading solutions can generate up to 50% in energy savings. Investing in the right window treatment will help to optimize indoor environmental quality for the comfort, health and productivity of staff.
Motorization
Motorized roller shades offer quiet operation for various sized windows. It is a practical solution for those hard to reach windows, as well as where automated operation is desired. Motorized roller shades can take your boardroom to a whole new level. Presentations are enhanced with the touch of a button. In combination with a screen roller shade and room darkening shade this impressive feature allows you to lower the room darkening shade for optimum viewing comfort. After the presentation, you can simply press the button to raise the darkening shade to reveal a screen roller shade to filter the glare.
Roller Shades
Available in complete room darkening for board rooms, to screen shades that will allow people to view through but still stop glare on computer screens. The roller shade is a great choice for a commercial application. Available in manual and motorized lift options they are durable and green guard certified for indoor air quality.
Aluminum Blinds:
Available in different sized slats, aluminum blinds allow you to achieve different percentages of view-through. Easy to operate, available in a range of finishes, colours, and custom colours they are also GREENGUARD certified and fire retardant which is a staple in most commercial settings.
Vertical Blinds:
Vertical blinds are available in PVC or fabric and are another suitable choice for commercial applications. They are extremely versatile, they will re route light or block it out completely. With a range of fire retardant fabrics and economical price point these blinds are a great choice for your commercial setting.
Vinyl Shutters:
Vinyl shutters are becoming more popular in commercial applications. The Eclipse Vinyl Shutters are known for their quality, durability, ease of cleaning, they are also Green guard certified and fire retardant. Topped with a 25 year warranty they are quickly becoming the window covering of choice in many commercial applications.