More:
We carry every style and will work with you to design every detail!
Have a question?
We'd be happy to help!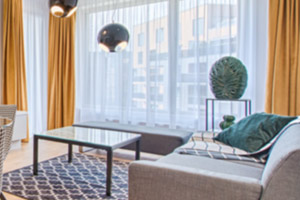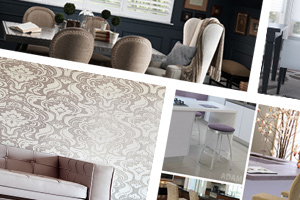 Luminette Privacy Sheers
SHEER FABRIC FOR LIGHT, VERTICAL VANES FOR PRIVACY
Transform the harsh exterior light outside and diffuse the light through the softness of sheer. The soft glow of sheer on the Luminette beautifies any space. Have light when you want it and privacy when you need it. To create a softly filtered glow, Luminette® Privacy Sheers combine a sheer fabric with vertical vanes attached to the back of the sheer. These vanes can rotate up to 180°, giving you precise light control and privacy.
Luminette sheers are the perfect choice for wide expanses of glass, sliding doors and other vertical applications. This shade is often referred to as a mix of custom drapery and a vertical blind. They operate like a vertical blind, but better! With the Luminette, you can view through the sheer when the vanes are open which will protect you from the harsh UV rays.. The setting of the room will have a soft glow from the sheer and a bit of privacy, but with the beauty of custom drapery.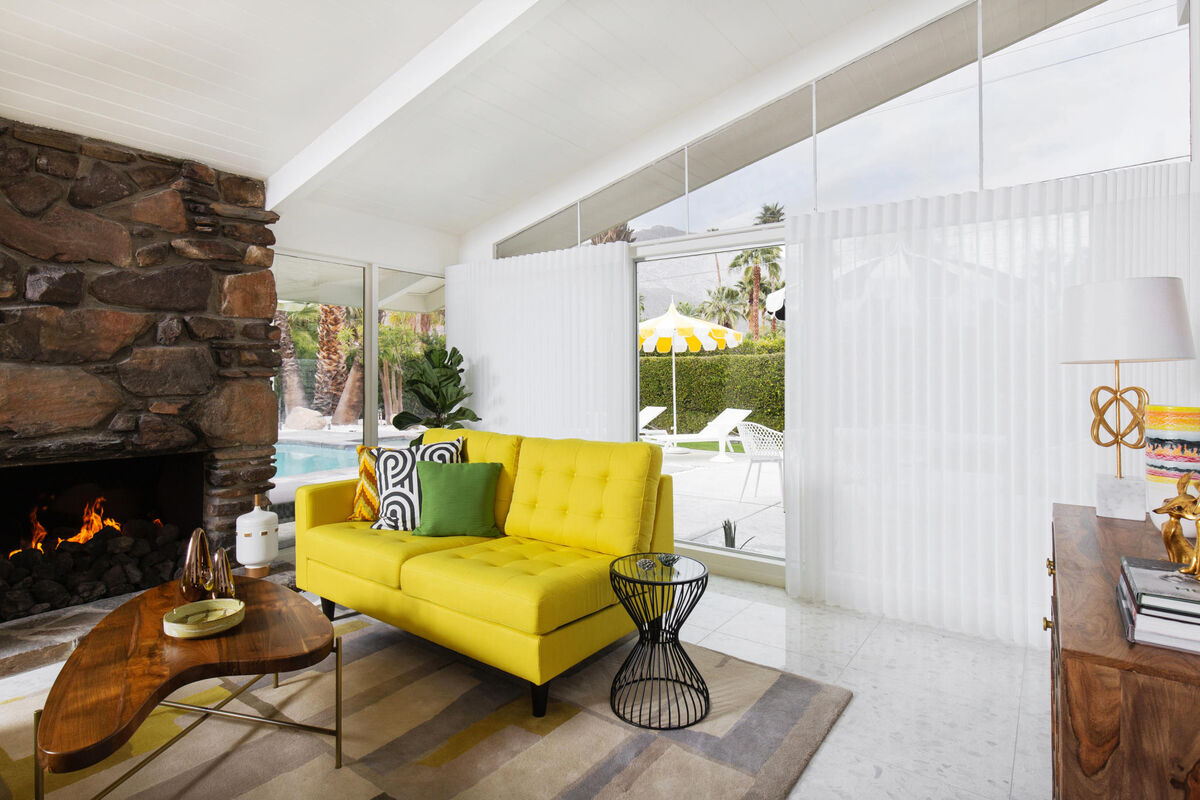 WHAT ARE SOME OF THE KEY FEATURES?
Concealed Hardware—When your sheers are closed, the hardware system at the top is concealed by the fabric for a polished and professional look. This proprietary system makes operation attractive, easy and reliable.
Sheer Fabrics & Textures—Luminette sheers are available in a large variety of fabrics, textures and colors. There is a room-darkening option available in all selections for your convenience. Why is this so great? You can have the continuity of the same fabric throughout your home with different opacities!
Accents by the Yard™—All Luminette fabrics are available in cut yardage. This is a request that we get from many home owners and designers. This makes it easier to coordinate fabrics and create decorative accents like pillows and duvets.
Child & pet safety – Hunter Douglas operating systems offer enhanced safety in homes with young children and pets. Their patented combination wand/cord and Traveling Wand™ systems eliminate dangling cords and provide reliable operation. Luminette® Privacy Sheers with motorization allow you to traverse sheers and rotate vanes from a hand-held remote, wireless wall switch or your mobile device with the Platinum™ App.
FOR SMART LIVING