More:
We carry every style and will work with you to design every detail!
Have a question?
We'd be happy to help!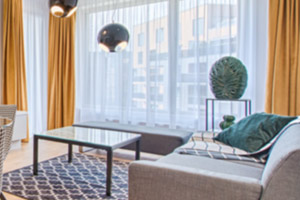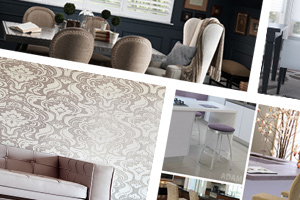 Skyline® Gliding Window Panels & Panel Track
Panel Track window treatments also know as gliding window panels are ideal for large windows, patio doors and room dividers in large open spaces. From ultra contemporary to traditional, choose from an array of fashion forward colours, styles and textures to reflect your personal style.
With panels that range in varying widths and a track that lets you decide which way to stack. The panel track shade can be made to glide nicely to one side or split to both sides using a multi-track system.
The Hunter Douglas Skyline® Gliding Window Panels are a superb patented twist on traditional panel track blinds. A sleek panel design creates drama to any décor. With many different fabrics and colours options, you are sure to find the right option for your home.
Call Today and let us help choose the right product for you.