Have a question?
We'd be happy to help!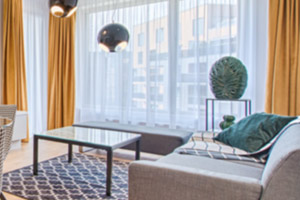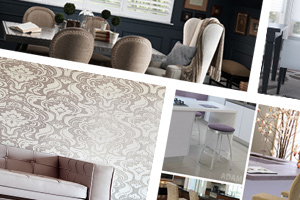 January 7th, 2013 | Posted by Blind Advantage
As you know, each room in your house has different functions. How the room functions dictates the blind you should choose for it. I'll go room by room offering advice on which blind is right for each room so you can choose the best one for your home!
Entertaining/Media Room
The most commonly used coverings are those that have the ability to blackout all light. This allows for maximum enjoyment of digital projectors and televisions as it eliminates all ambient lighting when needed. Who doesn't like having that immersed feeling that you get in the theatre? You can have that in your home with blackout blinds. For a truly unique experience, try a set of blinds that are motorized to add that last level of cool to your media room.
Kitchen
Kitchen windows by a sink need to be easy to clean as these can be splashy and dirty areas in a home. Aluminum or faux wood blinds are a good choice as they are smooth for ease of cleaning and can be painted any colour to match the decor.
Bathroom
It all comes down to window placement and privacy concerns here.  A window in a shower or anywhere that could receive direct water pressure should be made of vinyl. The good quality window coverings we sell should not ever have any issues with general ambient moisture. To get the maximum amount of privacy you should purchase something with no route holes or gaps.
Living Room/Lounge
These rooms typically require some privacy with a desire to still allow in light during the day. A sheer fabric over a more opaque window covering can work here. The sheer fabric can also add a touch of elegance to a room by covering a more utilitarian and less attractive window covering.
Contact us today and we'll be glad to help you find the right option for your window!