Have a question?
We'd be happy to help!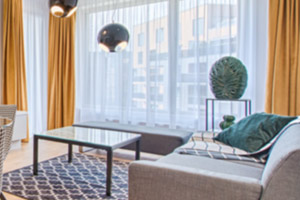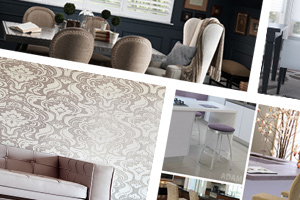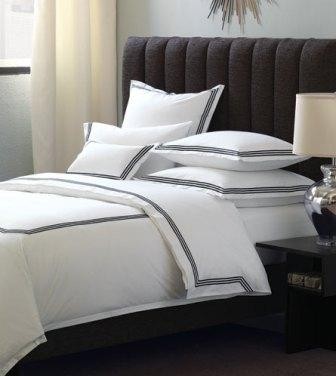 December 15th, 2014 | Posted by Blind Advantage
Bedding is such a personal item and there are many details that should be considered when you are selecting your set.
When we started selling the Eastern Accents bedding, our lovely sales rep came in to our showroom to educate us on their bedding. She gave us great information to help our customers find their perfect sheets and bedding. We learned so much, thank you again Ali!! 🙂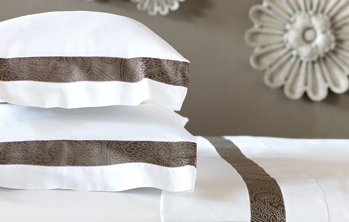 Here is a little low down on the Eastern Accents bedding and a few tidbits of information on bedding in general.
All of the Eastern Accents products come to us pre-washed.
All of the De'Medici sheet sets by Eastern Accents are woven in Italy using the finest Egyptian Cotton.
If you prefer a light an airy sheet set, the Percale sheets are made just for you.
The best way to care for your fine linen sheets is to wash them without any fragrance or harmful dyes. A great detergent is Tide Free & Gentle or Linen's wash.
At all possible do not dry your sheets completely take them out when they are still slightly damp, or if you can hang to dry.
The best way to wash & dry: Wash with warm water, dry on low heat.
Often times people believe that higher thread count means better quality but that is not the case. See our blog on thread count to learn more by clicking here.
When you are shopping for luxury bedding do you look for sheets that will allow you to sleep in a hot or cool temperature? If you prefer to have a sheet set that is light and airy, then the Percale sheets are made just for you.
Or do you like to have a thicker sheet set that is really warm? Our best seller is the 300 thread count Sateen, its a nice and medium warmth sheet set that most people are looking for. If you want a Sateen set that is a little warmer then you can go with the 500 thread count. When you order a Sateen sheet set, it can arrive to you stiff but it does get better after you wash and sleep on it.
Sleep well friends!