Have a question?
We'd be happy to help!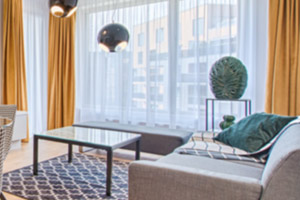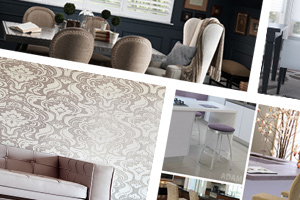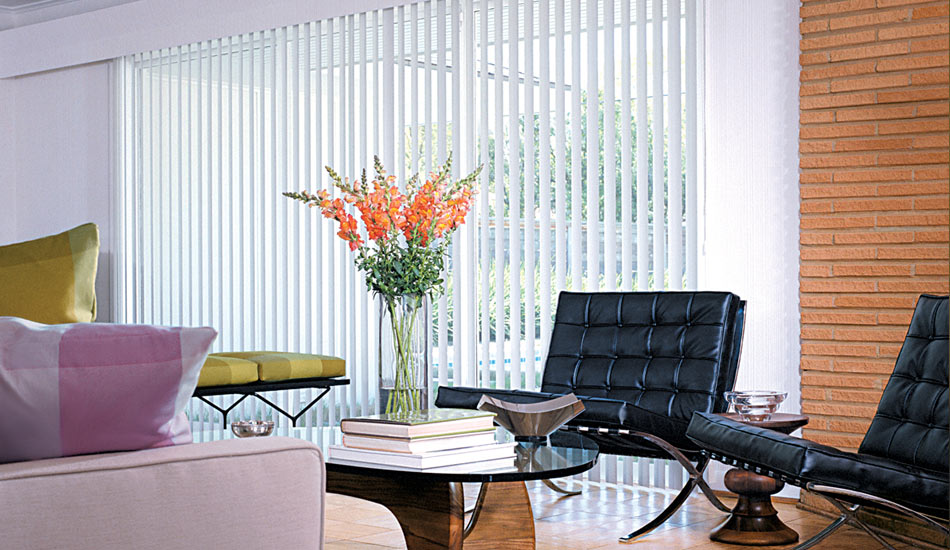 July 2nd, 2014 | Posted by Blind Advantage
Every house has its own unique charms, but homes with sliding glass doors enjoy a functional element of design that is also remarkably beautiful, allowing a grand view of the exterior. Dressing up a sliding glass door is a great way to showcase this lovely feature while keeping it practical for everyday use- but most homeowners find it challenging to select a window covering that works best for this area.
Blinds are useful beyond window dressing. They can help control the amount of light that streams into a room, and help address energy costs in every season by trapping in heat or keeping out the cold. If you're considering  blinds, custom drapery or shades installed on your sliding glass doors, here are some of our top picks to dress your door in style.
Custom Drapery and Luminette Privacy Sheers
Custom Drapery and Luminette Privacy Sheers are commonly used window treatments to dress up your space.
Custom Drapery
Chose from a multitude of fabrics, like silk, cotton, nylon, polyester etc. Custom Drapery looks very nice when they puddle on the floor in many applications; however with a door close by it may not be best to be made that way because they will get dirty when sweeping the floor.  It is most common for custom drapery to be made within ½" off of the floor. This will be the best way to keep them clean. As an idea you could also consider layering your drapery, which is a popular trend in window coverings. This allows you to have a lightweight pair which offers privacy but allows in light behind a second option that can serve a different purpose or block out a little more light.
Hunter Douglas Luminette Privacy Sheers

Luminette Privacy Sheers by Hunter Douglas are a beautiful twist on traditional vertical shades combined with the elegance of custom drapery. With many fabric and colour choices, the Luminette is a customer favourite especially on doors.
Do you like the look of the Luminette but would prefer a horizontal blind? No problem. The Silhouette blind by Hunter Douglas is the Horizontal version of the Luminette.
Shutters and Shades
Eclipse Shutters

Eclipse Vinyl Shutters are a top quality shutter that are made in and Canada and are always a popular choice for covering doors. Simply because they offer a clean, finished look. Chose from 2 ½", 3 ½" and 4 ½" sizes, 3 colours and 2 finishes. Do you love the look of wood shutters because of their more matte appearance but want the ease of maintenance like that of a vinyl shutter? Eclipse Vinyl Shutters  have recently released the new Ultra Satin Finish which is available at select window covering stores such as Blind Advantage.
Hunter Douglas Skyline Gliding Window Panels

The Skyline Gliding Window Panel by Hunter Douglas is a beautiful choice especially in a more modern setting. Panel sizes are available in 11 ½" and 17" and are operable by cord, wand or remote.
Hunter Douglas Honeycomb Shades

The ease of lift and the lightweight fabrics make the Hunter Douglas Honeycomb shades a great choice for sliding doors. The ever popular two-on-one head rail feature allows each blind to operate separately.
Do you love the Honeycomb but would prefer having a vertical blind to cover your sliding door? You should consider the Duette Vertiglide honeycomb. The Vertiglide is a nice tailored blind with stacks nice and tight to one side or can be split.
Contact us today for an In-Home Consultation
There are many custom options for window treatments for individuals' looking for something special. Regardless of the type of blind, shutter or curtain, Dressing up a sliding glass door is about so much more than appealing design, it's also about making your home comfortable and welcoming.
If you're interested in discussing your window covering needs contact us today.