Have a question?
We'd be happy to help!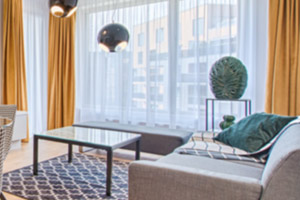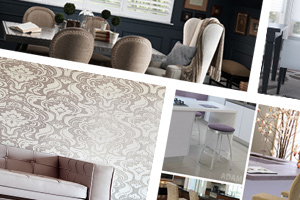 September 9th, 2016 | Posted by Blind Advantage
Sad to say this, but there are only a few short months left of 2016, but we are loving these trends and hoping they stay well into 2017. Thankfully,  a lot of trends from 2015 are here to stay.
Here's the low down on the trends we're seeing into 2016…
Pantone's 2016 Colour of the Year:
Rose Quartz & Serenity. Blended together these colours are chosen as the colour of the year. The warmth of the rose tone and the coolness of the blue tone paired together create a balanced feeling of security, peace and order.

Appliances & Hardware:
The new craze: Gold, Copper, Rose Gold and Black Stainless Steel.
This year, we're seeing more and more Copper and Gold hardware paired with Black Stainless appliances. I love the combination of Copper hardware and Black Stainless appliances personally.
But don't jump ship just yet! … The ever popular Silver Stainless is still a beautiful choice. We think… it will be here to stay for quite sometime! You can accessorize your kitchen with copper or rose gold even if you still have silver stainless steel because they compliment one another beautifully.
This kitchen has stainless steel appliances and copper accents such as the suspended lights and pots and pans.
One of the first questions we ask when picking a finish for the Trica Barstools is: "What finish do you have for your appliances?" Most of the time the common reply is stainless steel. A nice way to accessorize your space with trendy textiles is to add a punch of colour. Soft pastels colours similar to Serenity are safe but lively choice.
Reclaimed Wood:
Have you taken a peak on www.Etsy.com lately? If you have, you'd notice the demand for reclaimed custom wood pieces such as benches and table tops are flooding the pages. We've been in a lot of customers homes and noticed, live edge and reclaimed wood being used as tops for kitchen islands. Not a new trend for 2016, but seen much more. Keeping with a natural feel, reclaimed wood pairs nicely with woven textured window coverings such as Provenance Woven Wood Shades by Hunter Douglas,
…or Roller shades with a natural fiber texture like the Calais by Hunter Douglas(see below).
Light trim & Dark Window Coverings:
Black was predicted to be a hot wall colour for this year. At Blind Advantage, we've seen a lot of everyday customers shy away from this bold colour and use it as an accent instead. Black and other deep colours similar to CC-962 Blackberry Punch (my favourite) from Benjamin Moore double as a great colour for window coverings with impact. Most people are hesitant at first, but after the project is complete you will feel the richness of the deep colours are quite alluring. If you want to add elegance to your space, there's nothing quite like a deep colour to achieve just that!
Light trim: Simply White paint colour was predicted as the 2016 colour of the Year by Benjamin Moore and this colour is a great choice for your trim.
Here's a picture of Hunter Douglas Roman Shades that we did in a white room.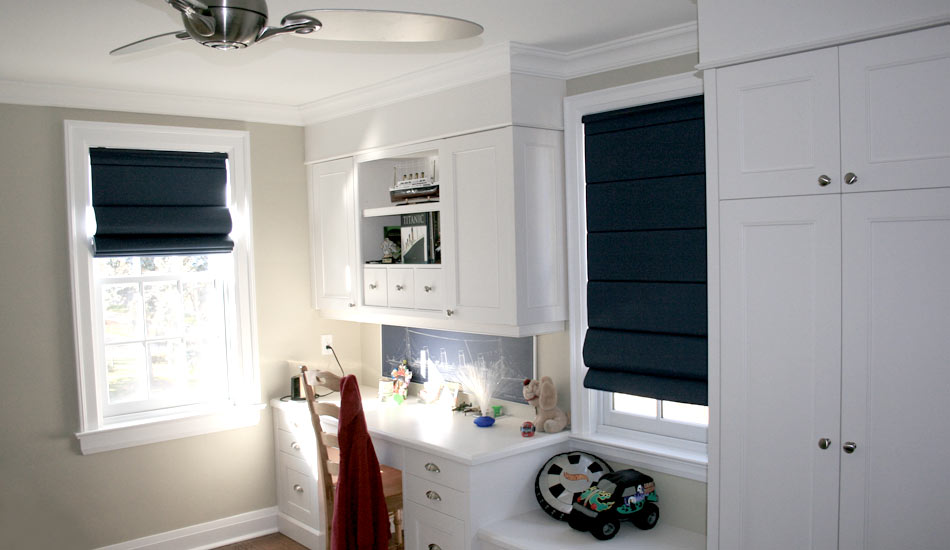 Here is a picture of an elegant living room that we created Hunter Douglas Roman Shades for. We added a gold fringe at the bottom of the shades to pull in the gold accents placed throughout.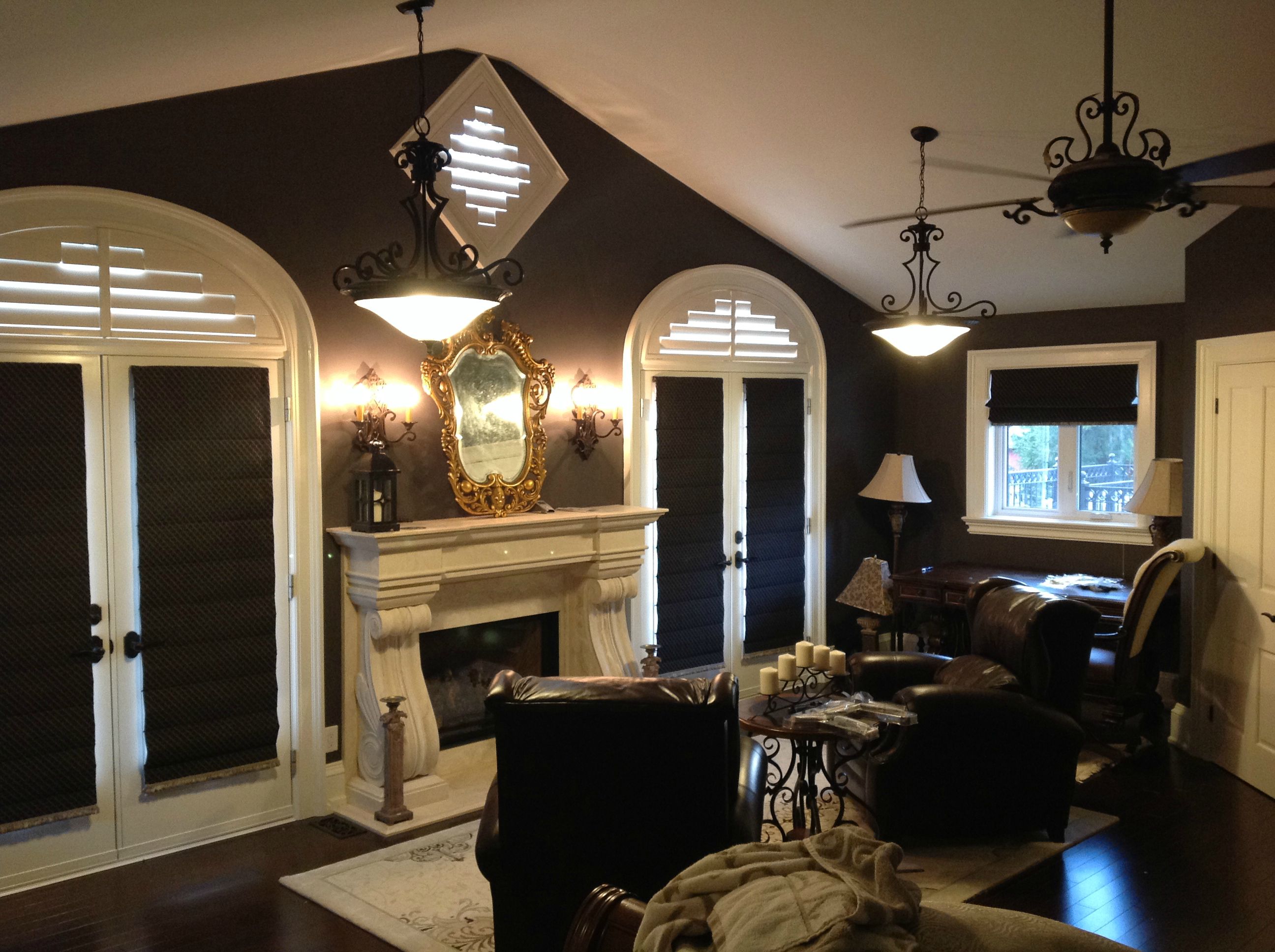 Geometric Patterns:
Seen a lot in 2015, and here to stay in 2016. At Blind Advantage, we haven't seen them being used quite as much as last year in our drapery & bedding sales. But as home accents, definitely! Especially hexagons and octagons, the geometric prints are so fun!
These are a few fabrics from JF Fabrics, Fabricut and Four Seasons that we're really into this year.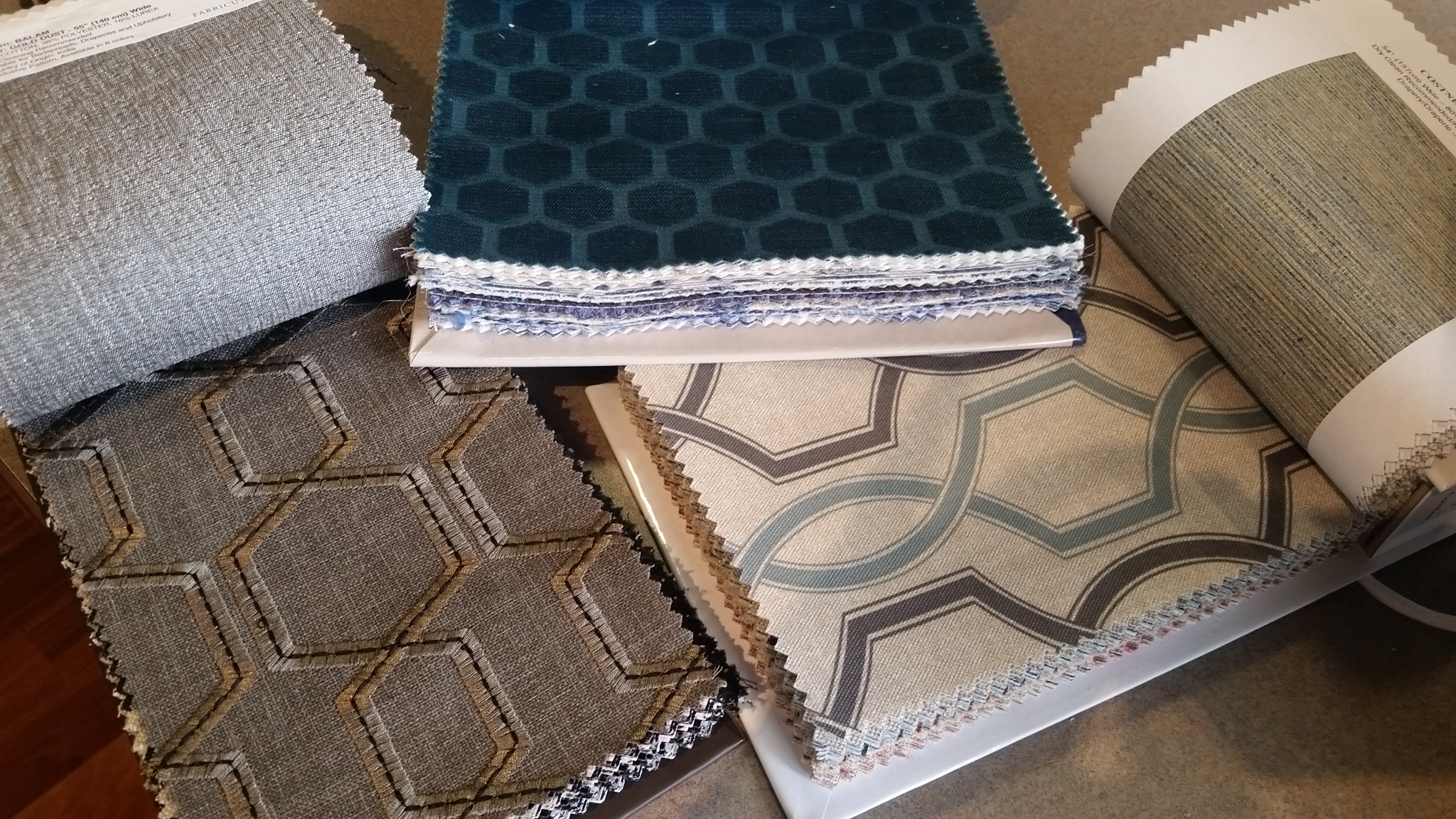 Earth Inspired Textiles:
From the cover of a magazine to your living room… Florals, velvets, linens.
Floral couches and drapery don't have be associated with your grandmothers living room anymore. Bring in the floral a little bit at a time if you are reluctant using textiles such as throw pillows. Plush velvets are lovely and work well in 2016. Linen was shyed from for a little while because of its tendency to wrinkle, but this year people are a little more forgiving and find this fabric to work well with the natural earth elements.

It's been an enjoyable year with these trends and we cannot wait to see the 2017 has in store.
Stay tuned for our annual trend blog in the new year!