Have a question?
We'd be happy to help!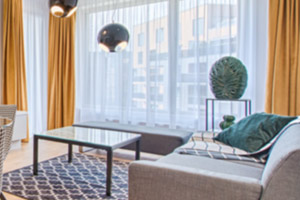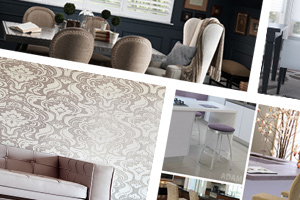 August 27th, 2013 | Posted by Blind Advantage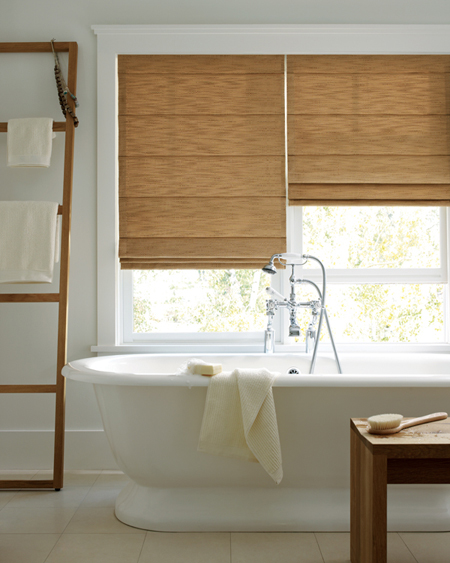 If you're looking for something a little different for your window coverings, either to stand out from the crowd a little, or because contemporary heavy or ornate drapes are just not your style.. consider roman blinds. Roman blinds are an attractive option that take you away from the usual mentality of buying either drapes or roller style plastic blinds.
A roman blind or shade is a piece of fabric that will fold up into neat horizontal panels when pulled up. When the blind is down you can have it appear flat or have that teardrop look. You can choose a flat style, batten back, batten front or the ever popular hobbled style.
About the shade styles:
The backing on a roman shade will determine what colour is shown to the street and how much light and privacy is allowed into the room. A room darkening liner will not allow light to transfer through the fabric and will dramatically decrease the amount of ambient light in the room when the blinds are down. A  fabric that is accompanied with black out lining can be great for bedrooms, but a lighter option may be better in a living or dining room to make it feel more open, even with the blinds down. To achieve a softer look and to let some light in, a semi-opaque liner will be perfect for an area that requires privacy but not complete darkness. Or you could chose to have an unlined roman shade with just a sheer fabric. That will create a soft look and will simply dress the window.
A continuous loop system can be used to make lifting your roman shade a breeze! Purchasing custom roman blinds at Blind Advantage in Burlington can be easily made to the exact dimensions of your window for the best fit and installation.
Our absolute favourite roman shades are manufactured by Hunter Douglas! We really love the way the craftsmanship that goes into each of the Hunter Douglas Design Studio™ Roman shades . The Hunter Douglas roman shades feature over 300 beautiful best-selling colour and fabric combinations, they offer decorative tapes and trims, and a great selection of shade and valance styles. Sewn with state-of-the-art equipment for consistency. Plus, enjoy the piece of mind when purchasing these shades because they are backed by a Lifetime Guarantee that only Hunter Douglas can offer.
Contact us today by visiting our showroom located in Burlington to purchase quality roman blinds, or any other window covering for your home!