Have a question?
We'd be happy to help!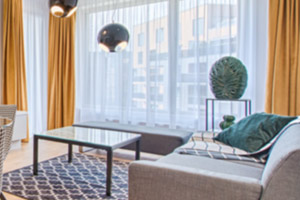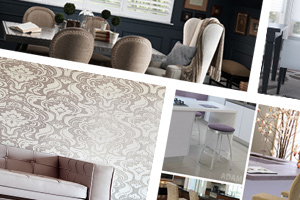 May 6th, 2015 | Posted by Blind Advantage
Exciting news for Eastern Accents lovers:   Five fresh new collections from Eastern Accents. See below for some new Spring arrivals!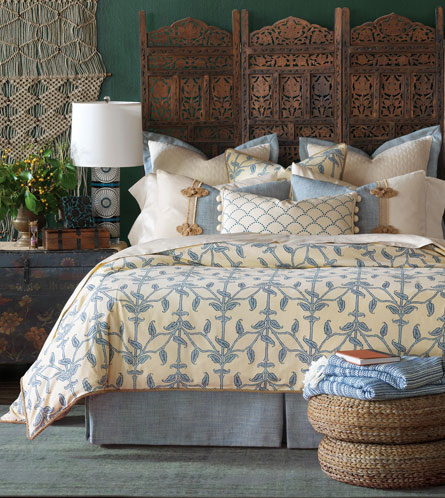 Badu by Eastern Accents. This light & airy set boasts a misty blue colour and soft cream tones.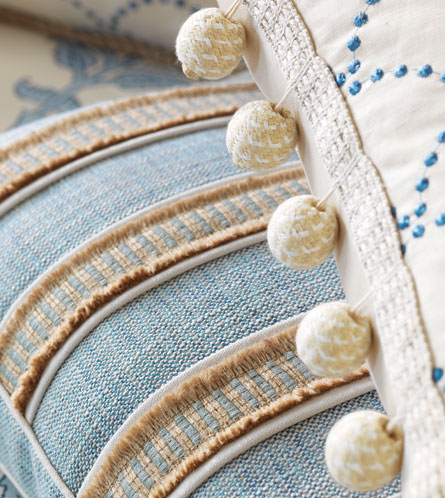 They've done it again! Look at these beautiful details on the decorative pillows in the Badu Collection. Here is an up close picture featuring some of the trimmings and tassels.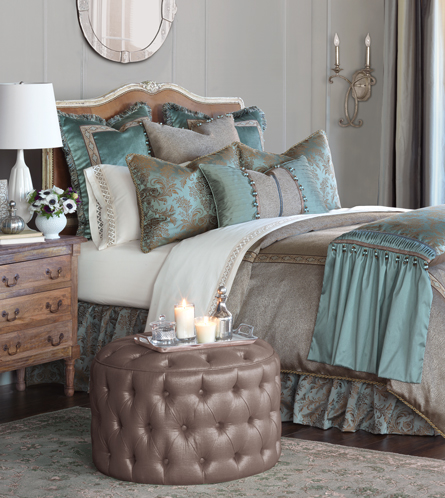 The Monet Collection by Eastern Accents is fit for a palace. The patterns, textures and sheen of the fabrics are so luxurious and will set the bar high. Layers of richness and soft curves exude warmth.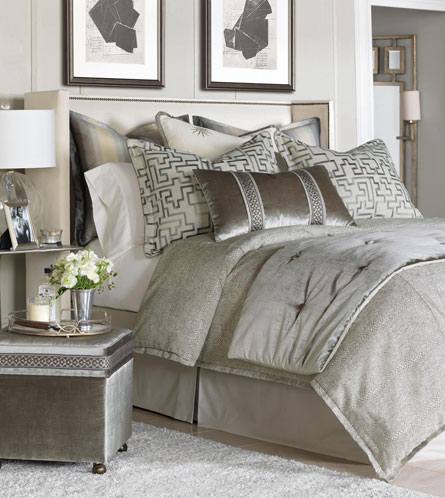 This is Ezra by Eastern Accents. This luxurious set features bold geometric patterns and metallic high gloss finishes. A truly transitional set, the Ezra can work its way into almost any bedroom.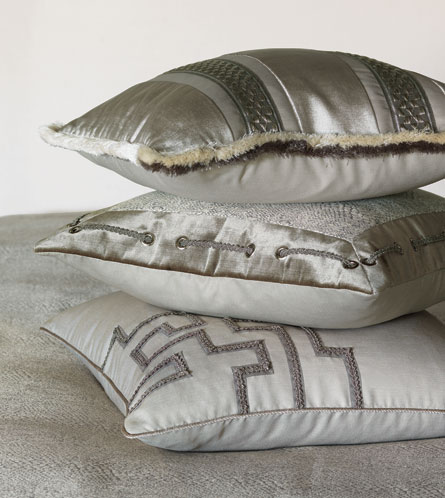 Fringe trim, rope detail and graceful lines dress these decorative pillows beautifully.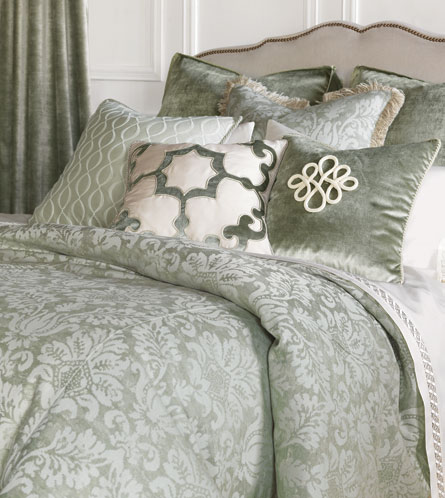 The Lourde Collection by Eastern Accents features subtle emerald tones and extravagant patterns.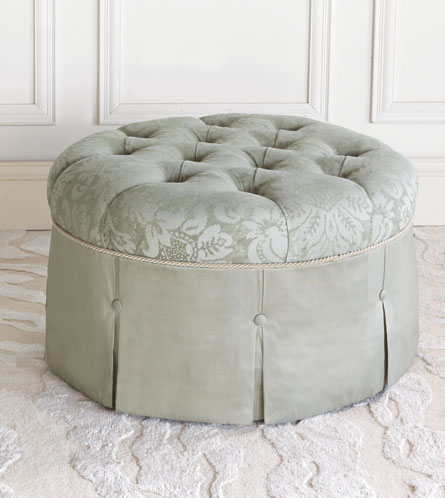 This lovely ottoman in the Lourde Collection is made with a beautiful button tuft construction for a completely tailored and custom look. There are so many different styles of ottoman's that Eastern Accents makes specifically for most collections.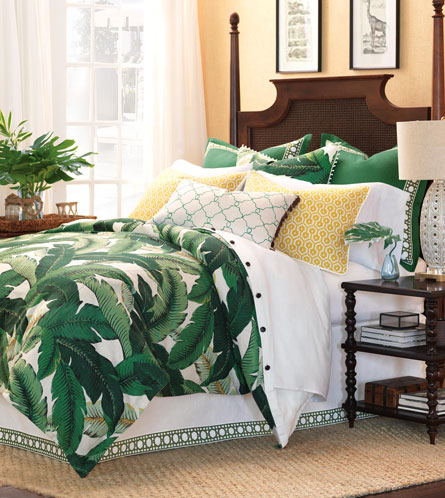 Wake up feeling as if you are on vacation. The Lanai Collection is a tropical collection featuring bright white and yellow colours as well as fun prints like the banana leaves on the duvet cover.
These collections are great additions for the Eastern Accents Bedding line. A lot of people don't realize that alongside the Eastern Accents bedding, most sets are available with custom made drapery and furniture such as ottomon's and headboards. I love the idea of having another piece in the room that uses same fabric. This will continue your look through the room for consistency.
Stay tuned for one of the next blogs that we post featuring the fabulous new Niche and Barclay Butera Collections by Eastern Accents.