Have a question?
We'd be happy to help!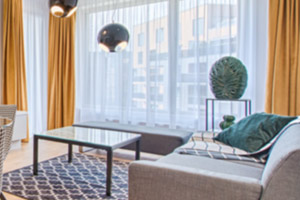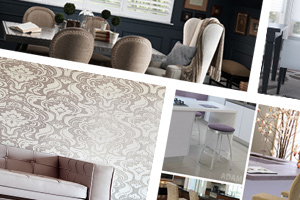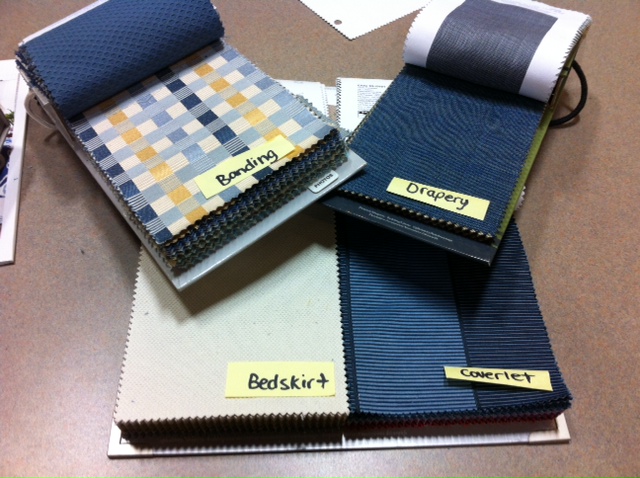 July 22nd, 2013 | Posted by Blind Advantage
Ahoy Matey! Looking to bring a little piece of the beach into your decor? Let down your anchor and set your sail..
Here's a look that we put together for our customer who resides by the Lake. She wanted us to create a simple Nautical look that has a pop of colour, which remains Nautical yet Transitional. Using our fabric swatches, we created a custom bedding and custom drapery option to suit her needs and bring the beach indoors.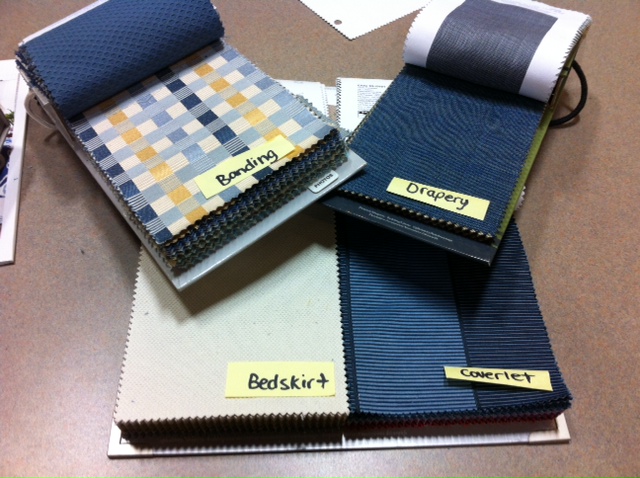 The Drapery is going to be subtle and functional but will still make a statement with the casual tuck pleat. Custom drapery will soften the edges of the window, add insulation, texture and dimension. Our customer made the right choice in choosing custom drapery for her window.
Featured Fabric: Alendel –  Coco Collection, Colour: Maritime Blue.
The Coverlet which is in a fabulous washable material will be lined in the same fabric making this coverlet reversible. With attention to detail being of top priority, the talented seamstresses that we work with are sure to make this bedding available for use for years to come.
Featured Fabric: Joanne Fabrics – Portland Collection, Pattern: Mark, Colour: 68J5881.
The neutral colour of the fabric for the Bedskirt breaks up the blue and completes this nautical look. The bedskirt will have a custom drop of 14″ and will sit at the right spot.
Featured Fabric: Joanne Fabrics – Portland Collection, Pattern: Eric, Colour: 91J5881.
To keep this look transitional and not overly nautical we chose an accent fabric that introduced yellow. Yellow is that PERFECT cheerful colour that will intensify this look! We plan on using the same fabric as the banding to make a couple of decorative shams.
*Featured Fabric: DuraLee Fullerston Collection – Pattern: 32353, Colour: 542 Blue/Yellow.
For nautical accents we will use a few decorative pillows from the Eastern Accents – Studio 773 Line, Ship – like the ones featured in this picture to complete this seaside sanctuary. Eastern Accents' attention to detail and quality is top notch.. everything that we've ever ordered from Eastern Accents has been gorgeous and made with love.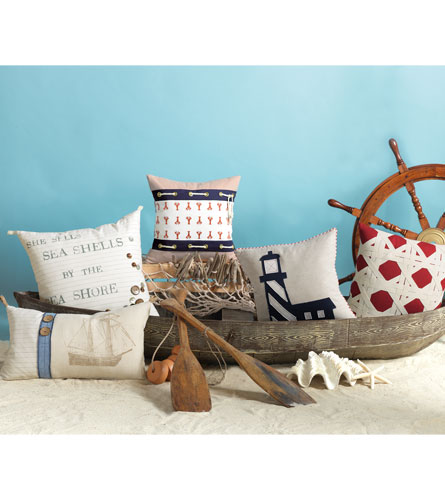 We love putting together scenarios and fabric combinations for our customers. From creating storyboards to pulling a few fabric swatches together there is no job too big or too small for us at Blind Advantage. Custom bedding and custom drapery may be just what you need to get the look you are going for. Working alongside an amazing workroom we can create custom bedding and custom drapery options using the fabrics of your choice.
If you prefer to look at pre-made yet still custom bedding options perhaps the Eastern Accents line would interest you. Stop into our showroom to view the fabrics and options.
Get a glimpse at  Eastern Accents online by visiting their website  at https://www.easternaccents.com/.
We will work with you to make sure that you are happy with the end result and that we find the most suitable products for your needs., your style and most importantly you!