Have a question?
We'd be happy to help!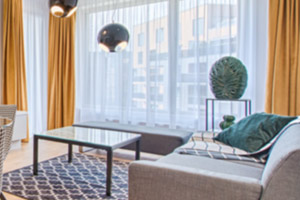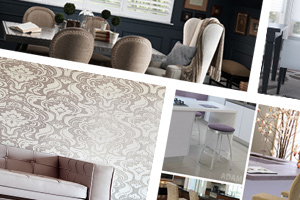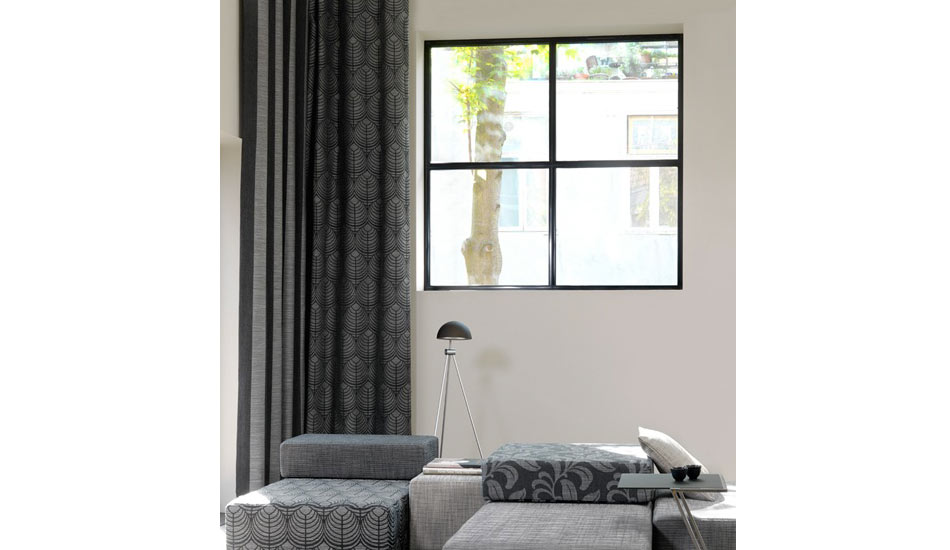 December 3rd, 2013 | Posted by Blind Advantage
Painting can be a big commitment especially when you haven't decided on accents or accent colours. The safest way to achieve a great look is to remain neutral with your paint choice. Using accessories and custom drapery for a pop of colour will allow you to be creative with how you decorate your space.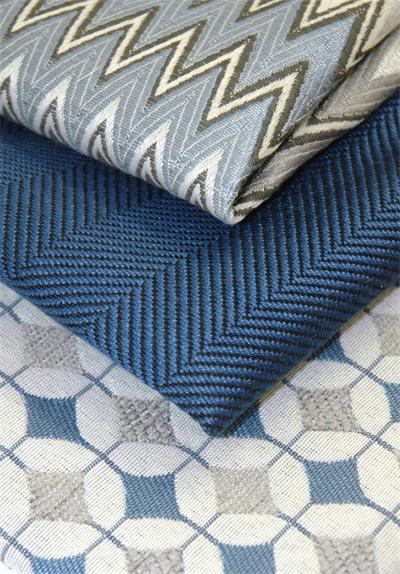 Custom Drapery is one of the best ways to keep up with home trends and change the look and feel of a room without changing everything. Build from the feel of your drapery by showing off the colour throughout your décor accessories. Accessories can be changed easily as time and trends move forward.
Bold colours on smaller accessories are a great way to slowly introduce a colour that you aren't so sure about. Decorative pillows, rugs and throws are also great ways to update your space. Rugs in particular can pack a huge punch visually if you decide to add a lot of interest there.
Place a large piece of artwork on your wall that will tie an entire room together while becoming the focal point at the same time. Or opt for wallpaper on a large feature wall with some bold colours.
Stretch out a nice throw blanket to cover a large part of your couch or accent chair and then fold that same throw neatly and place it on the side for another look. The options are endless! The new Thom Filica throws available at Blind Advantage launched by Eastern Accents are beautiful and cozy.
Eastern Accents have endless options of decorative pillows as well. With attention to detail and top knotch quality, you will be sure to find a few decorative pillows that you will fall in love with.
From reading different magazines it has been the prediction that these are a few hot trends for 2014:
Floating Shelves: Are all the hype for 2014 as they are a great way to open up your space – especially in condominiums.
Cobalt Blue. The 2014 Trendy colour: Cobalt Blue will be a great choice – especially for those new accents! All shades of blue for that matter.
Emerald Green: A popular colour for many years now and predicted as a hot trendy colour from 2013 will continue to be popular.
A more relaxed and modest décor style for home furnishing (ie: Linen and Rustic Wood finishes) have been popular and is here to stay! Yay!
Remember: Small changes can have a big impact as they say: "It's all in the details". If you want a fresh and new look but aren't ready to do a complete renovation, adding interest with bold colours is a great way to achieve a new affect with much less work involved.
Never look at decorating your space as a chore, do it with love and you will achieve a better result. The process is an adventure, enjoy it and everything will fall into place. If you're interested in a quote for custom drapery, blinds, or upholstery, contact us now! For more interior decorating ideas, browse our blog!