Have a question?
We'd be happy to help!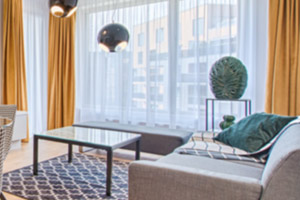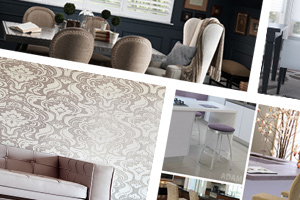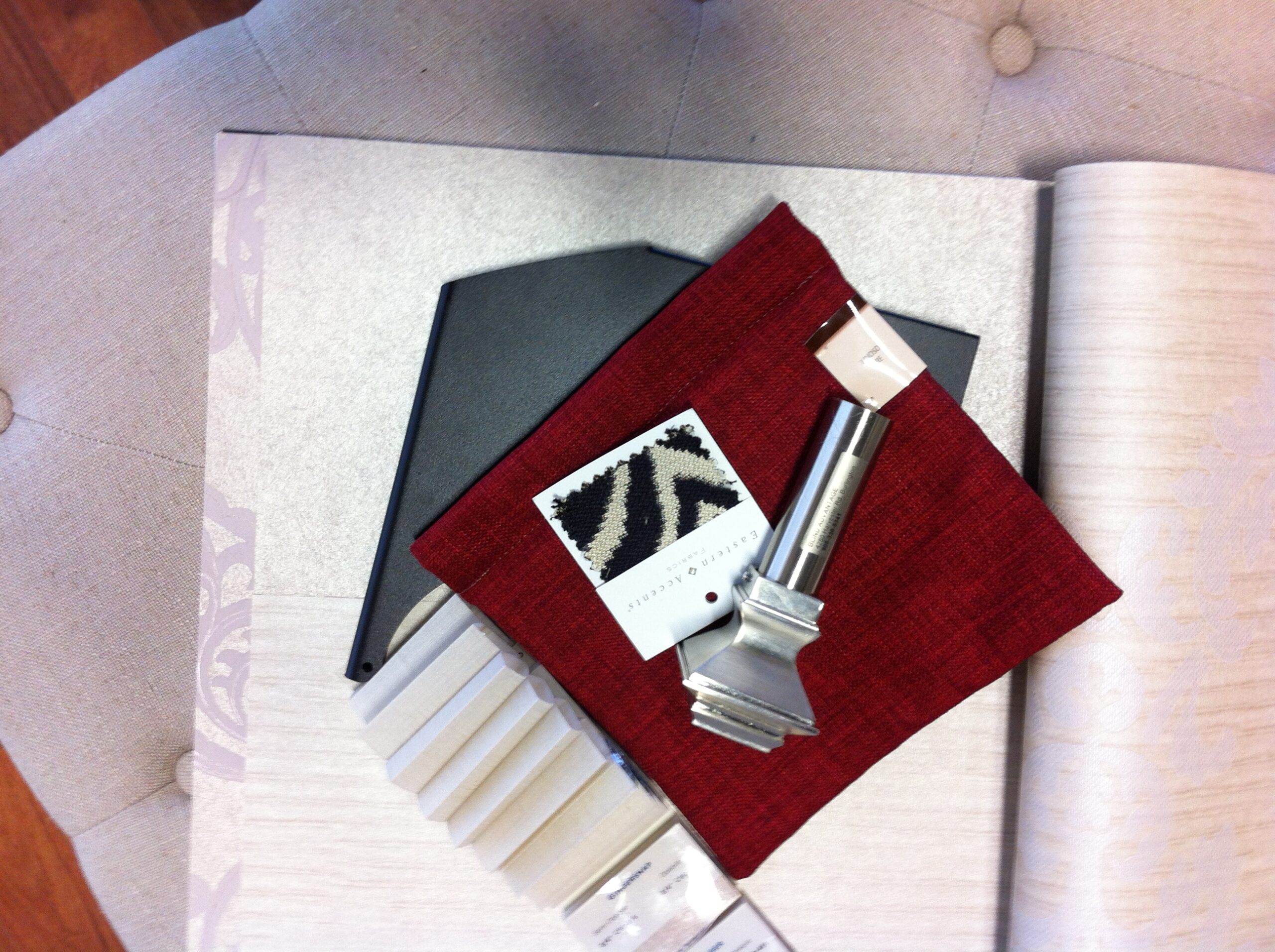 January 27th, 2014 | Posted by Blind Advantage
It's wild, it's fun and it's stylish, but many people shy away from using animal print in their home décor, though they shouldn't. Incorporating cheetah, tiger, leopard and giraffe patterns into textiles, paint and accessories can quickly liven up a dull room and showcase a bold personality. Check out our Pinterest board to see our favourite uses of this trend!
An excess of the print, as with any bold print, can look tacky or feel overbearing, a few well-placed details add an exotic allure to your home office, bedroom or family room. Ultimately, it's all about balance.
If you're eager to try out this popular theme on your favourite room, here are some great ways to use animal print that will add a spark of beastly elegance without attracting the attentions of a zookeeper.
Textiles
The simplest way to add a touch of the jungle to your house, whether it's the bedroom or dining room, is to use soft textiles to create a warm and lively atmosphere. In a bedroom, you can look to comforters and throw pillows to get in on this trend. Be sure to keep the other colours and various details of the room simple, clean and sophisticated. Be sure to visit our showroom to view the many animal print options available in the Eastern Accents line.
Our personal favourite is the Scalamandre Maison collection. Scalamandre's legendary style is a sophisticated design that is iconic and sure to impress. The fabrics are extremely luxurious, fashion forward and timeless.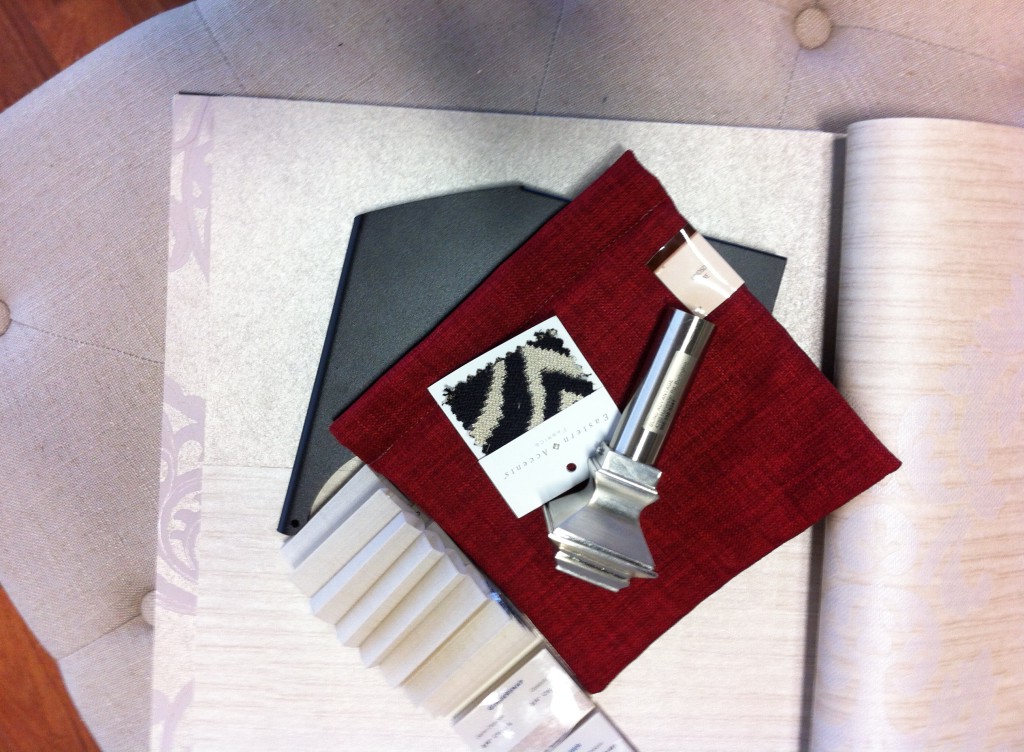 Featured in the picture above:
Trica Barstool fabric: Linoso Fire, Trica Barstool finish Black, Brushed Nickle Finial, Eastern Accents  Scalamandre Fabric: Nairobi Midnight, Joanne Fabrics Wallpaper and Hunter Douglas Duette Architella Honeycomb fabric: Batiste Bamboo – Desert Sands. These are all available at Blind Advantage, call or come into our showroom today!

For a larger living or dining room, a large animal print rug could be the centerpiece of a room. It should remain an eye-catching conversation piece relatively unobstructed by other details that may crowd it out.
Draw some attention to your drapery with a band of animal print or even neutral tone full animal print fabric. Let us create your custom drapery and you can have as much or as little animal print as you'd like.
While a variety of textures are encouraged, such as a nubby pillow or furnishings of leather or wood. Try to keep the prints and patterns to a minimum, if using others at all. Otherwise you might find your space overwhelming and busy. Let your textiles remain a focal point, and you have a pulled together, complementary look that never veers too much safari land.
Paint and Wallpaper
Accent walls are quite trendy, and while chevron stripes and polka dots are popular, you can have a distinctive style by using an animal print on a single section of the room. Avoid the temptation to reproduce the pattern literally; you want the print but not necessarily the colours. Soften the appearance of this strong image by going far more neutral.
A tiger's stripes, for instance, look just as striking in shades of grey and cream as they do in orange and black. Choose the shades that suit the colour scheme already established in your chosen room, and you're guaranteed to get rave reviews from friends and neighbours. And in case your painting isn't up to par, there are several websites that offer stencils and vinyl stickers, if you want the option of a removable style.
Accessories
A great way to balance this strong style is to add a few choice accessories that emphasize the look without overplaying it. A pillow or two, a throw blanket tossed casually onto a sofa or artwork that relate back to the original piece are perfect examples of how to harmonize a bold item with the rest of the interior design. Even animal sculptures or African or Indian themed items can help balance an animal print feature, so feel free to use your imagination.
Animal print is undeniably daring, and using it in home décor requires both skill and restraint to look sophisticated rather than untamed. The trick is muting the colours, having a single principal piece and balancing it with suggestive accessories. Follow these recommendations and you can easily have the stylish yet dynamic design you've always desired.
If you're interested in browsing the different animal print décor options we offer, visit our showroom!