Have a question?
We'd be happy to help!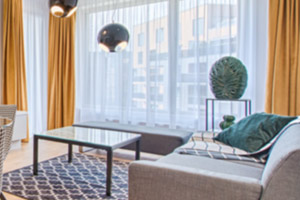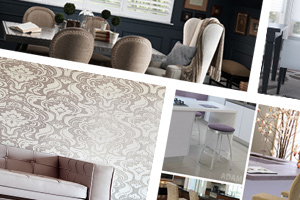 January 14th, 2013 | Posted by Blind Advantage
Pirouette blinds are a style of blind we currently offer from Hunter Douglas. The particular characteristics of these window coverings lend them to being able to control light in very useful ways. This control allows you to have the best environment possible inside your home right when you want it.
The vanes on these blinds are soft and horizontal. They are mounted to a single sheer sheet of fabric, this lends to an appearance of the vanes floating on the window without all the vertical structure of most blinds. You can control the light you allow in by adjusting how far up the vanes are tilted while still allowing privacy due to the fabric they are mounted to.
To maximize the amount of light allowed in you simply pull the shades all the way up using Hunter Douglas' UltraGlide head rail. To get the softest and sleekest look, even the head rail can be covered in the same fabric as the blind is made of. It will appear to be a floating piece of fabric on your window that is capable of all kinds of light allowance options. Quite a step up from the curtains your mother use to sew by hand and hang on a rod!
To summarize; you have the option of either closing the vanes completely for maximum privacy, opening the vanes to various degrees to allow differing amounts of light in while maintaining privacy, to completely opening the window for an unobstructed view. They really are a 'do everything' option from Hunter Douglas Canada!
To get your set of Pirouette blinds you can contact us today or come into the store!