Have a question?
We'd be happy to help!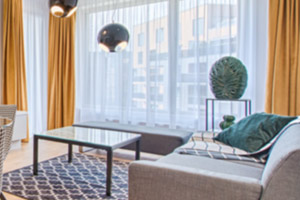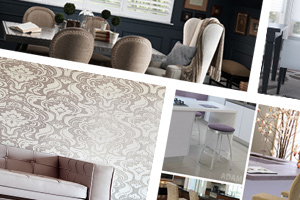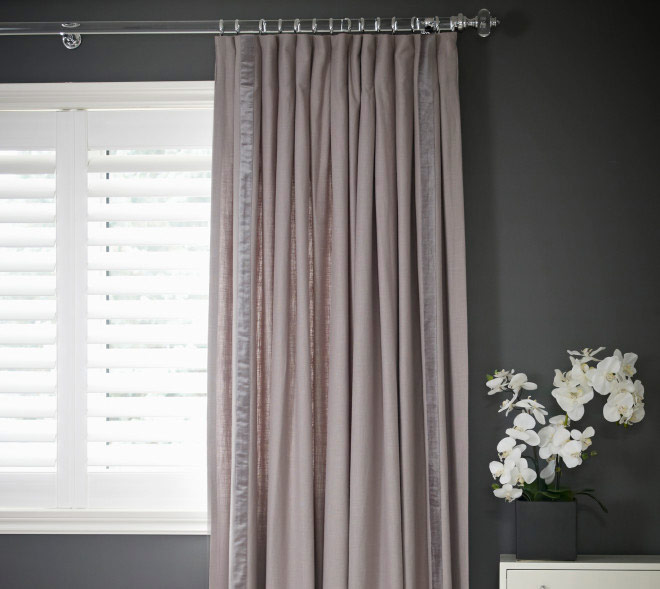 February 5th, 2014 | Posted by Blind Advantage
Selecting the hardware for your custom drapery or ready made drapery is the final way to execute a look. The right hardware will bring your drapery to life. By selecting the rod, brackets, finials & rings you will compliment your drapery – just like the hardware shown in this picture. The clear rod and finials compliment and soften this look.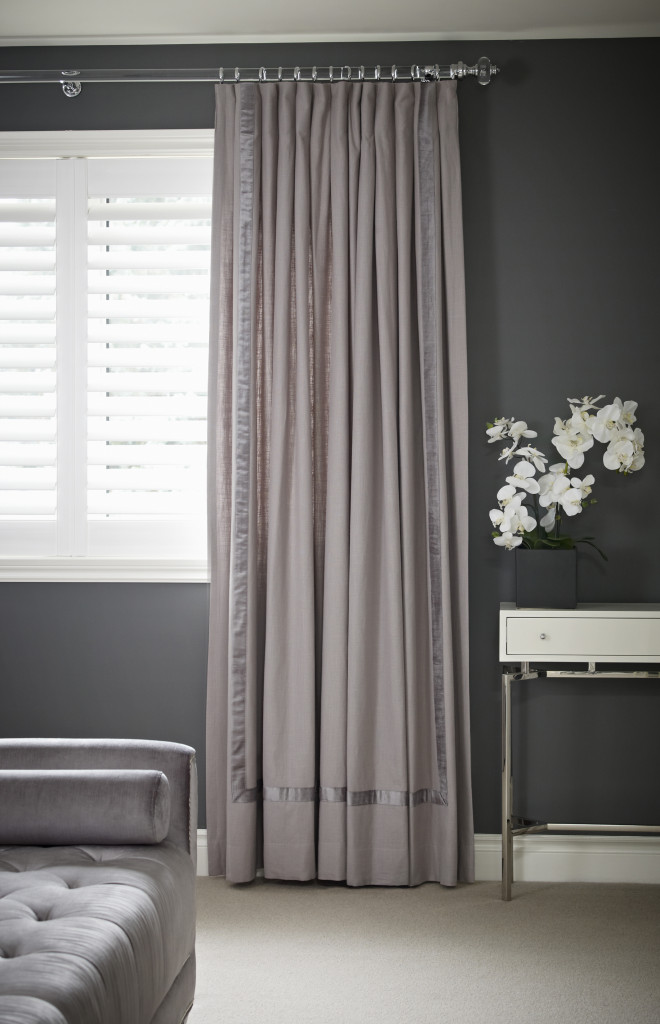 The first step in finding the right drapery hardware is figuring whether you want your draperies are constructed to hang in place or to open and close. Lucky for you,
We carry brands such as Soletex, Joanne Fabrics, DuraLee Fabrics, Antex, CDH etc.. We have displays in our showroom that beautifully display the many different finishes and designs available. As they are all made to order and take about 2/3 days to arrive in our showroom.
We love to put together looks for our customers by selecting fabrics and choosing drapery hardware finishes. Since we have each drapery order custom made tailored to your liking, we are capable of making your drapery in any width or length imaginable. And, if you need a little inspiration or some help measuring your windows, just call us.
Metal hardware is available in a variety of finishes such as pewter, brass, black, gold, black, oil rubbed bronze chrome, aluminum.
In our opinion.. if you hang draperies on a metal pole, they will open and close better than on a wooden pole. Natural wood rods sometimes have a slight bow even with little weight which could show a sagging look. When choosing your hardware finish make sure that each piece selected is from the same manufacturer or collection. For example: Antique Bronze from one manufacturers doesn't guarantee that it will be identical if purchased from a different manufacturer.
How do you chose your hardware?
Choose a colour and finish that matches nicely with the drapery or pull an accent colour that's in the room.
Most people will chose their drapery hardware based on style or function. Functional hardware is best for those who plan on operating their drapery often. Decorative pieces, on the other hand, are designed to be drooled over and appreciated. Regardless of whether they are functional or serve a decorative purpose, all will require hardware.
Interested in purchasing your drapery hardware but you didn't purchase your drapery at Blind Advantage?.. No problem! We will supply any of the hardware that you need.