Have a question?
We'd be happy to help!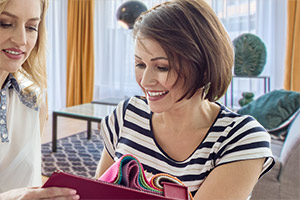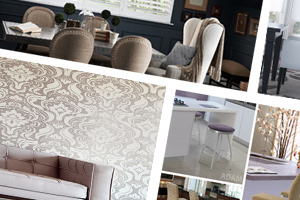 January 18th, 2016 | Posted by Blind Advantage
Each day we learn more and more about the different companies that we work with here at Blind Advantage. Keeping with a North American Made focus, we also try to sell products from manufacturers who care for the environment and try to waste as little as possible. In this Blog we are featuring Trica as we think that they are doing such a fantastic job being GREEN!
This blog highlights some of the key qualities that Trica possesses; making them Naturally Green!
---

---
No Off Gassing
A lot of people come into our showroom and wonder if the Eclipse vinyl shutters off gas. Luckily we are able to answer that question with a definite no! This was extremely important for us when selecting the manufacturer of shutters that we wanted to sell. This is one of the many qualities that we love about the Eclipse Shutters which is why we have been selling them since 1993!
However, a lot of people who come in to purchase bar stools never ask that question, or even think twice about off gassing. I think that most people just don't know that almost everything off gases especially many painted/stained furniture pieces. That's not to say that every type of off gas has harmful toxins, but the majority are harmful.
The Trica barstools which are painted, use paints that do not contain VOC's. Volatile organic compounds, or VOCs, are the most common family of chemicals that are off gassed and have been linked to birth defects, endocrine disruption, and cancer. Trica's aluminium and steel products are protected by a high-temperature baked lead-free powder coating which also have zero VOC's!
Trica Recycles and when you are finished with your bar stools; YOU CAN TOO!
Recycled materials require much less processing and fewer resources which in turn helps with the manufacturing time as well as the environment. It's a win/win! Depending on the availability and on the suppliers, the steel, aluminium and plastic used by Trica are made from 10% – 80 % of recycled materials. Trica recycles 100% of internally generated steel, aluminium, foam and plastic scraps as well as all cardboard, paper and glass.  All Trica products can be disassembled and recycled. As Trica has close to 100 different styles of barstools; each stool is different and uses different recyled materials.
Hey! Let's hone in on aluminium as it is a key product used today..
Did you know? Aluminium recycling provides many environmental benefits; it saves energy, time, money and natural resources.  It generates jobs and helps to pay for community services that make life better for so many people.  That's why recycling aluminium is such a great idea for the environment. Aluminium is considered a sustainable metal, there is no limit to how many times aluminium can be recycled. And each time the aluminium is recycled there is no loss of material. That's pretty remarkable if you ask me!
Durable & Repairable
An often overlooked aspect of green products is durability. If a product is made well and can be repaired, this lessens the chance that it'll end up in the landfill. Yes, you can expect to pay slightly more for top quality, durable products. But in the long run you will save if you keep in mind that a more durable, repairable item will have a much higher lifespan. Even recyclable materials if they break (and can't be fixed) require energy and other resources to reprocess and then replace. Even  if your decorating style changes and you don't want to waste your top quality bar stools you can reupholster the fabric to keep with your current style. Durable goods that will last a long time can be passed on from person to person. A good quality barstool or chair will always be appealing to someone else, while a broken (and unfixable) one won't.
If you enjoyed reading this blog and would like to know more about Trica barstools, please visit our showroom. We'd be happy to help!